Kubernetes based applications are developing. Older archiving solutions cannot cope with this environment, and the resulting challenges for data management and data protection become increasingly unmanageable as container acceptance increases.
TrilioVault for Kubernetes backup is a cloud solution that solves all of these challenges in this new world.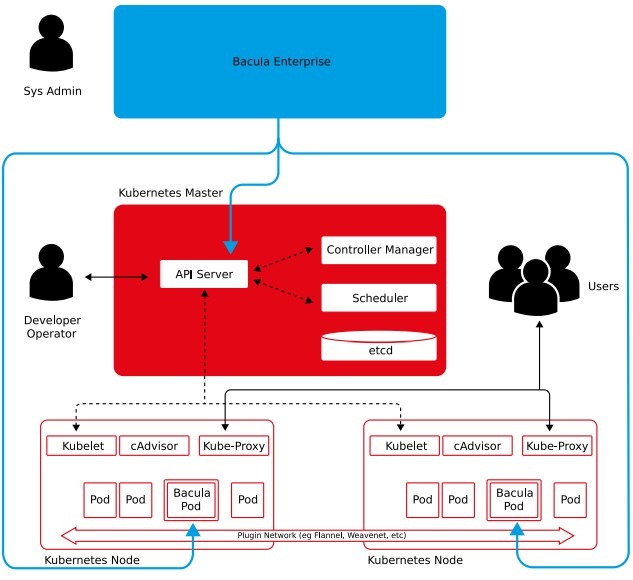 Image Source: Google
Here are just a few of the interesting features:
Native Cloud and Kubernetes applications

Is as an operator

Different ability to archive applications by helmet / operator / label

Support for NFS / S3 in non-proprietary formats

Ecosystem integration with Kubernetes tools such as Prometheus and Grafana

Certified by Red Hat and IBM

Easy to evaluate, experience and buy
To protect your data from increased container usage, ALL applications (including all networks, security groups, metadata, data and other objects) must be secured right in the environment.
That's why we built TrilioVault for Kubernetes (TVK). It's made especially for this dynamic environment and offers what is needed.
TVK is an operator on Kubernetes designed for microservices. This includes the upstream operator Helm and OLM for OpenShift, Both are provided to meet your boxing needs.
It supports application tools. Operators, helmets and specialty applications retain their unique tools when recovered and It is agnostic in the cloud and on storage.
Migrate or restore to any K8 cluster on public or private cloud; CSI interacts with pure code data volumes and smooth Kubernetes operations. It integrates seamlessly with the Kubernetes ecosystem.
TVK can be integrated into the kube-api server for complete processing as well as into the Prometheus and grafana dashboards.